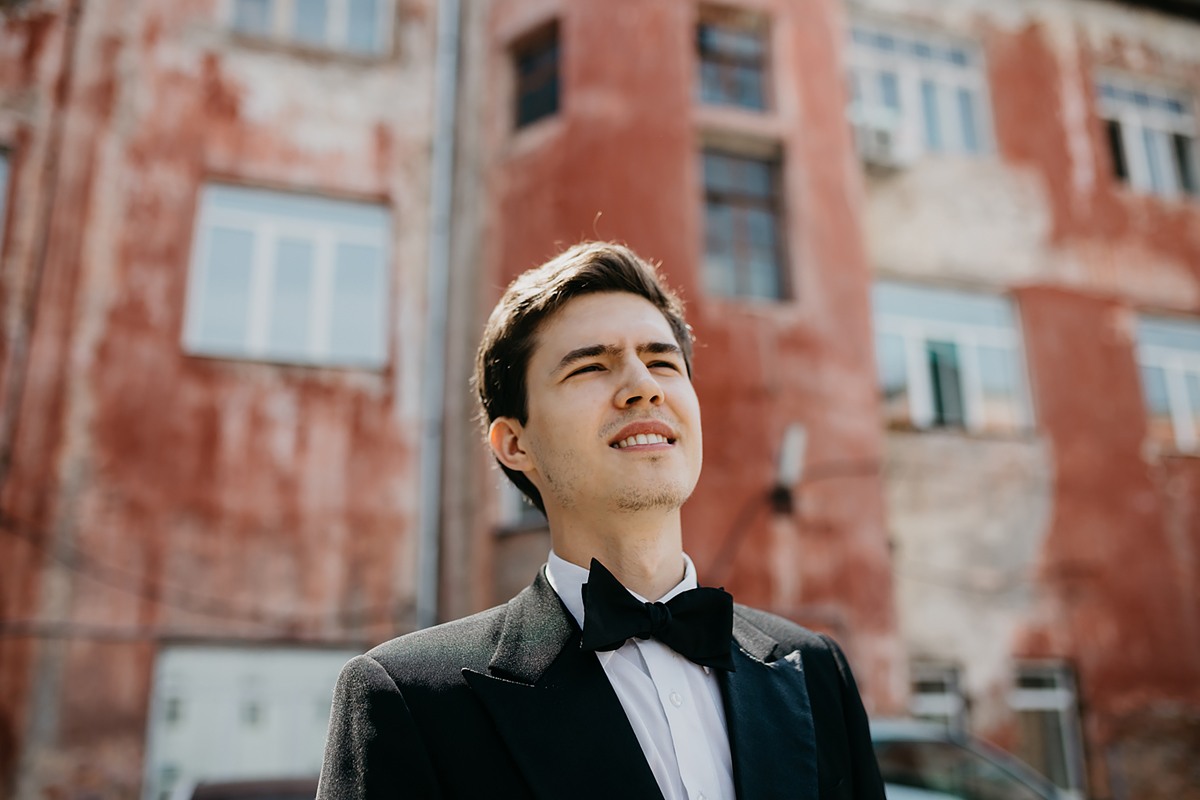 Osip Nikiforov
Osip Nikiforov is a Russian pianist, who studied under the tutelage of the world-renowned pianist Yefim Bronfman at Manhattan School of Music and is a Third prize-winner of 2016 San Antonio International Piano Competition.
Born in the city of Abakan in Siberia to a family of musicians, Osip started studying piano with his father at age 6. Since 2010 Osip Nikiforov has been residing in the United States. In 2021 Osip was a finalist in the Jinji Lake International Piano Competition in Suzhou, China, and in 2020 he was awarded First prize at San Antonio Young Artist Tuesday Musical Competition. In 2016 he became a recipient of the Adopt a Young Artist award, given to a young classical musician in Minnesota. He is also the Second prize winner of 2014 Music Teacher National Association Competition in Young Artist Division in Chicago. Osip is regularly invited to perform at concert series as well as festivals, including the Schubert Club Courtroom Concert Series in St. Paul, the Salon se Leve Concert Series in Minneapolis, the Dame Myra Hess Memorial Concert Series in Chicago, the Memorial Classical Music Series in Houston, and the Mozart Festival Texas in San Antonio. Besides the United States, he has given solo recitals in Spain, Israel, South Africa, Russia, and Japan. Osip has also frequently collaborated with national and international orchestras, including the St. Petersburg State Academic Capella Symphony Orchestra, the Minnesota Orchestra, the Khakass Philharmonic Orchestra, the Incarnate Word Symphony Orchestra. This concert marks his debut with the Golden Valley Orchestra.
Osip Nikiforov has graduated from Shattuck St. Mary's School in Minnesota and the University of Minnesota, studying piano with Alexander Braginsky, the last student of Alexander Goldenweiser. Currently, he is a Malcolm W. Perkins Teaching Fellow in the Doctor of Musical Arts program at Rice University, studying with Jon Kimura Parker. He has also appeared on Minnesota Public Radio, WFMT Radio, Star Tribune, GetClassical, and Classical Connect. In Fall 2021 Osip's first piano solo album "Russian Elegie" was released by Orpheus Classical Label on all major digital platforms.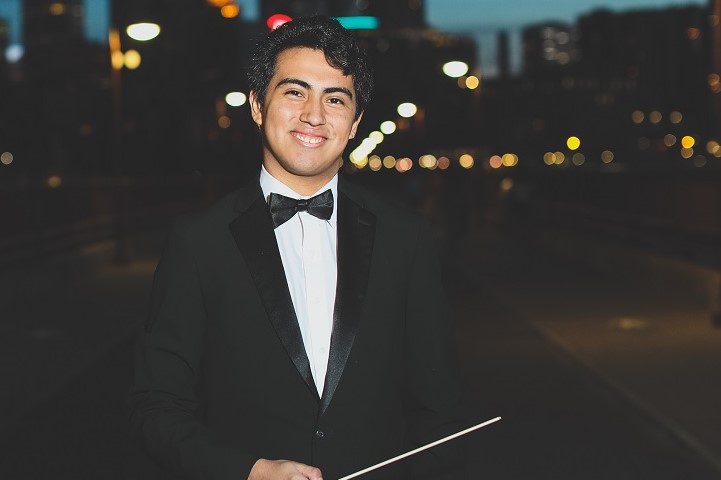 David Carrillo
Born and raised in Costa Rica, Jose David Carrillo Silliezar comes from a musical family. Starting on the violin at the age of four under his mother's instruction, he was also shaped early as a conductor by his father, a choral conductor himself.
While finishing schooling in Costa Rica and working for the Universidad de Costa Rica, David was also an active performer, giving solo and chamber recitals in Costa Rica, Italy, El Salvador, Peru, Panama, Nicaragua, and across the United States.
David holds an undergraduate degree in violin performance from the University of Minnesota and is currently finishing a doctoral degree in orchestral conducting and violin performance at the same institution. David is currently studying with Dr. Mark Russell Smith and Sally O'Reilly.
When David is not busy conducting or playing his violin he enjoys cooking, playing chess and hiking around the many lakes in the Twin Cities area.